Product Summary
The TLC27M2MD is a dual operational amplifier combines a wide range of input offset voltage grades with low offset voltage drift, high input impedance, low noise, and speeds approaching that of general-purpose bipolar devices. The TLC27M2MD uses Texas Instruments silicon-gate LinCMOS technology, which provides offset voltage stability far exceeding the stability available with conventional metal-gate processes. The extremely high input impedance, low bias currents, and high slew rates make the cost-effective device ideal for applications which have previously been reserved for general-purpose bipolar products, but with only a fraction of the power consumption.
Parametrics
TLC27M2MD absolute maximum ratings: (1)Supply voltage, VDD (see Note 1): 18 V; (2)Differential input voltage, VID (see Note 2): ±VDD; (3)Input voltage range, VI (any input): -0.3 V to VDD; (4)Input current, II: ±5 mA; (5)Output current, IO (each output): ±30 mA; (6)Total current into VDD: 45 mA; (7)Total current out of GND: 45 mA; (8)Duration of short-circuit current at (or below) 25°C (see Note 3): Unlimited; (9)Continuous total dissipation: See Dissipation Rating Table; (10)Operating free-air temperature, TA: C suffix: 0℃ to 70℃; I suffix: -40℃ to 85℃; M suffix: -55℃ to 125℃; (11)Storage temperature range: -65℃ to 150℃; (12)Case temperature for 60 seconds: FK package: 260℃; (13)Lead temperature 1,6 mm (1/16 inch) from case for 10 seconds: D or P package: 260℃; (14)Lead temperature 1,6 mm (1/16 inch) from case for 60 seconds: JG package: 300℃.
Features
TLC27M2MD features: (1)Trimmed Offset Voltage: TLC27M7: 500 mV Max at 25℃, VDD = 5 V; (2)Input Offset Voltage Drift: Typically, 0.1 mV/Month, Including the First 30 Days; (3)Wide Range of Supply Voltages Over Specified Temperature Ranges: 0℃ to 70℃: 3 V to 16 V; -40℃ to 85℃: 4 V to 16 V; -55℃ to 125℃: 4 V to 16 V; (5)Single-Supply Operation; (6)Common-Mode Input Voltage Range Extends Below the Negative Rail (C-Suffix, I-Suffix Types); (7)Low Noise: Typically 32 nV//Hz at f = 1 kHz; (8)Low Power: Typically 2.1 mW at 25℃, VDD = 5 V; (9)Output Voltage Range Includes Negative Rail; (10)High Input impedance: 1012 W Typ; (11)ESD-Protection Circuitry; (12)Small-Outline Package Option Also Available in Tape and Reel; (13)Designed-In Latch-Up Immunity.
Diagrams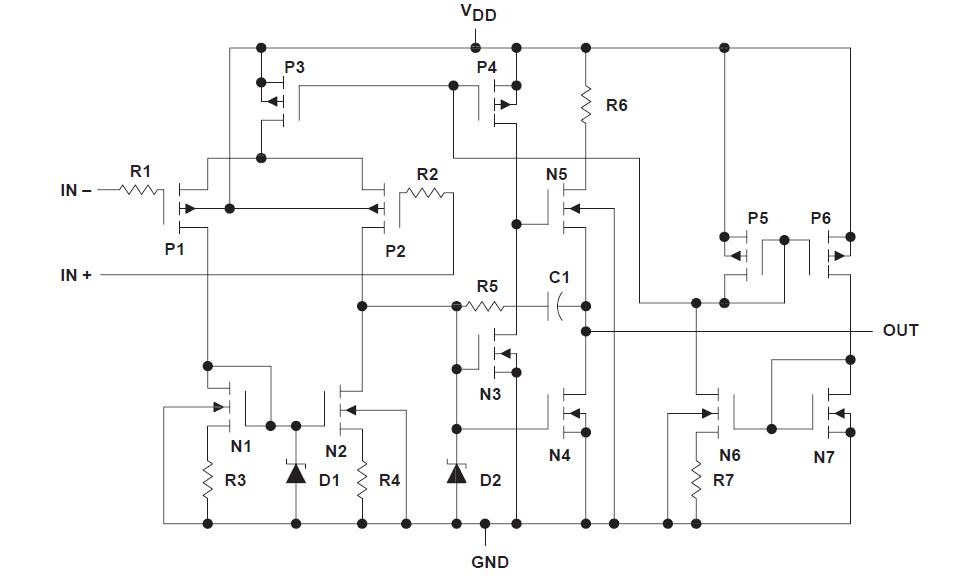 Image
Part No
Mfg
Description
Pricing
(USD)
Quantity

TLC27M2MD

Texas Instruments

Operational Amplifiers - Op Amps LiNCMOS Med Bias

Data Sheet



| | |
| --- | --- |
| 0-1: | $0.67 |
| 1-25: | $0.53 |
| 25-100: | $0.47 |
| 100-250: | $0.36 |


TLC27M2MDG4

Texas Instruments

Operational Amplifiers - Op Amps Dual Precision SNGL LO-PWR OP AMP

Data Sheet



| | |
| --- | --- |
| 0-1: | $0.59 |
| 1-25: | $0.47 |
| 25-100: | $0.42 |
| 100-250: | $0.26 |


TLC27M2MDR

Texas Instruments

Operational Amplifiers - Op Amps Dual Precision Lo-Pwr Single Supply

Data Sheet

Negotiable