Product Summary
The REF3140AIDBZR is a precision, low power, low dropout, series voltage reference available in the tiny SOT23-3 package. Its small size and low power consumption (100μA typ) make it ideal for portable and battery-powered applications. The REF3140AIDBZR does not require a load capacitor, but is stable with any capacitive load and can sink/source up to 10mA of output current. The applications of the REF3140AIDBZR include: (1)portable, battery-powered equipment; (2)data acquisition systems; (3)medical equipment; (4)hand-held test equipment.
Parametrics
REF3140AIDBZR absolute maximum ratings: (1)Supply Voltage, V+ to V–: 7.0V; (2)Output Short-Circuit: Continuous; (3)Operating Temperature: –55℃ to +135℃; (4)Storage Temperature:–65℃ to +150℃; (5)Junction Temperature: +150℃.
Features
REF3140AIDBZR features: (1)microsize package: sot23-3; (2)low dropout: 5mV; (3)high output current: ±10mA; (4)high accuracy: 0.2% max; (5)low iq: 115μa max; (6)excellent specified drift performance: 15ppm/℃ (max) from 0℃ to +70℃; 20ppm/℃ (max) from –40℃ to +125℃.
Diagrams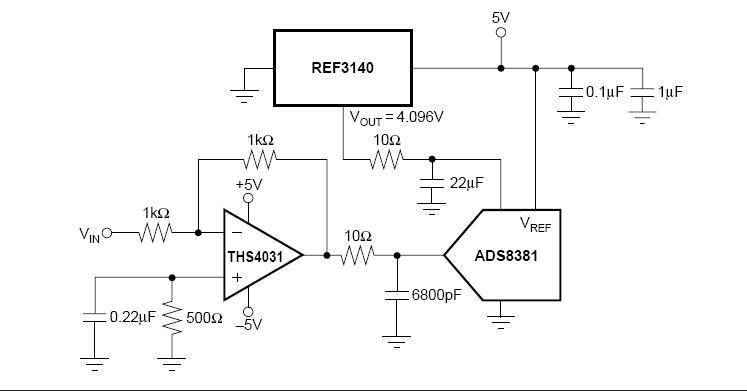 Image
Part No
Mfg
Description
Pricing
(USD)
Quantity

REF3140AIDBZR

Texas Instruments

Voltage & Current References 20ppm/DegC 100uA SOT23-3 Series

Data Sheet



| | |
| --- | --- |
| 0-2410: | $0.67 |
| 2410-3000: | $0.65 |


REF3140AIDBZRG4

Texas Instruments

Voltage & Current References 20ppm/DegC 100uA SOT23-3 Series

Data Sheet



| | |
| --- | --- |
| 0-2410: | $0.67 |
| 2410-3000: | $0.65 |