Product Summary
The TPS62205DBVT is a high-efficiency synchronous step-down converter ideally suited for portable systems powered by 1-cell Li-Ion or 3-cell NiMH/NiCd batteries. The device is also suitable to operate from a standard 3.3-V or 5-V voltage rail. With an output voltage range of 6 V down to 0.7 V and up to 300 mA output current, the device is ideal to power low voltage DSPs and processors used in PDAs, pocket PCs, and smart phones. The applications of the TPS62205DBVT include PDAs and Pocket PC, Cellular Phones, Smart Phones, Low Power DSP Supply, Digital Cameras, Portable Media Players, Portable Equipment.
Parametrics
TPS62205DBVT absolute maximum ratings: (1)Pin voltage range(2), AVIN, PVIN: -0.3 to 20V; EN, SS/TR: -0.3 to VIN+0.3V; SW: -0.3 to VIN+0.3V; DEF, FSW, FB, PG, VOS: -0.3 to 7V; (2)Power Good sink current PG: 10mA; (3)Temperature range, Operating junction temperature range, TJ: -40 to 125℃; Storage temperature range, Tstg: -65 to 150℃; (4)ESD rating(3), HBM Human body mode: l2kV; CDM Charge device model: 0.5kV.
Features
TPS62205DBVT features: (1)High Efficiency Synchronous Step-Down Converter With up to 95% Efficiency; (2)2.5-V to 6-V Input Voltage Range; (3)Adjustable Output Voltage Range From 0.7 V to VI; (4)Fixed Output Voltage Options Available; (5)Up to 300 mA Output Current; (6)1-MHz Fixed Frequency PWM Operation; (7)Highest Efficiency Over Wide Load Current Range Due to Power Save Mode; (8)15-μA Typical Quiescent Current; (9)Soft Start; (10)100% Duty Cycle Low-Dropout Operation; (11)Dynamic Output-Voltage Positioning; (12)Available in a 5-Pin SOT23 Package.
Diagrams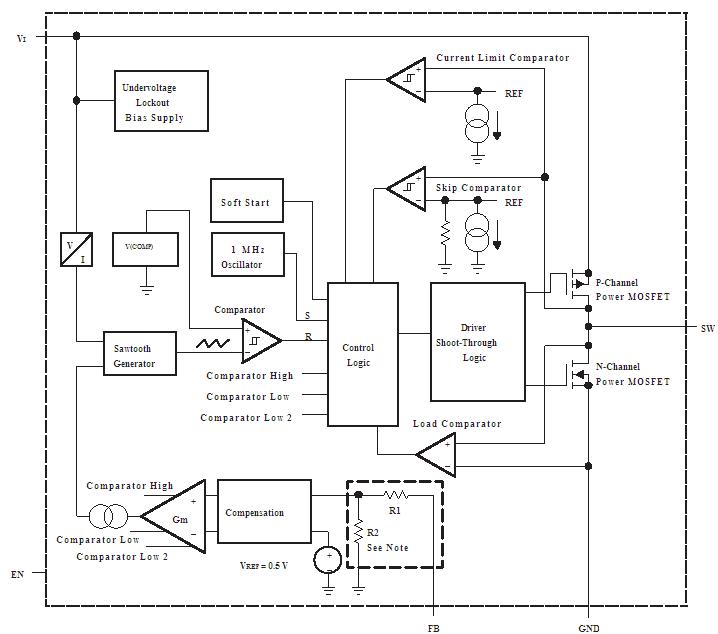 Image
Part No
Mfg
Description
Pricing
(USD)
Quantity

TPS62205DBVT

Texas Instruments

DC/DC Switching Regulators 2.5V Out Hi-Eff Step-Down Converter

Data Sheet



| | |
| --- | --- |
| 0-1: | $1.31 |
| 1-25: | $1.01 |
| 25-100: | $0.91 |
| 100-250: | $0.74 |


TPS62205DBVTG4

Texas Instruments

DC/DC Switching Regulators 2.5V Out Hi-Eff Step-Down Converter

Data Sheet



| | |
| --- | --- |
| 0-1: | $1.56 |
| 1-25: | $1.27 |
| 25-100: | $1.13 |
| 100-250: | $1.01 |