Product Summary
The LP2985AIM5X-3.6 is a 150 mA, fixed-output voltage regulator designed to provide ultra low-dropout and low noise in battery powered applications. Using an optimized VIP (Vertically Integrated PNP) process, the LP2985AIM5X-3.6 delivers unequalled performance in all specifications critical to battery-powered designs. The applications of the LP2985AIM5X-3.6 are Cellular Phone, Palmtop/Laptop Computer, Personal Digital Assistant (PDA), Camcorder, Personal Stereo, Camera.
Parametrics
LP2985AIM5X-3.6 absolute maximum ratings: (1) Storage Temperature Range: -65℃ to +150℃; (2) Operating Junction Temperature Range: -40℃ to +125℃; (3) Lead Temperature (Soldering, 5 sec.): 260℃; (4) ESD Rating: 2 kV; (5) Power Dissipation: Internally Limited; (6) Input Supply Voltage (Survival): -0.3V to +16V; (7) Input Supply Voltage (Operating): 2.5V to +16V; (8) Shutdown Input Voltage (Survival): -0.3V to +16V; (9) Output Voltage (Survival): -0.3V to +9V; (10) IOUT (Survival): Short Circuit Protected; (11) Input-Output Voltage(Survival): -0.3V to +16V.
Features
LP2985AIM5X-3.6 features: (1)Ultra low dropout voltage; (2)Guaranteed 150 mA output current; (3)Smallest possible size (SOT-23, micro SMD package); (4)Requires minimum external components; (5)Stable with low-ESR output capacitor; (6)<1 μA quiescent current when shut down; (7)Low ground pin current at all loads; (8)Output voltage accuracy 1% (A Grade); (9)High peak current capability; (10)Wide supply voltage range (16V max); (11)Low ZOUT: 0.3Ω typical (10 Hz to 1 MHz); (12)Overtemperature/overcurrent protection; (13)-40℃ to +125℃ junction temperature range; (14)Custom voltages available.
Diagrams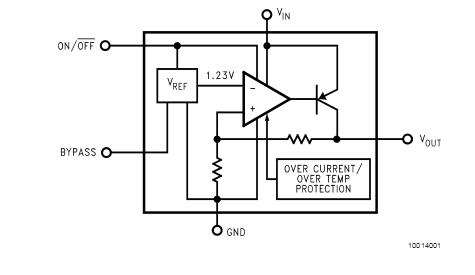 Image
Part No
Mfg
Description
Pricing
(USD)
Quantity

LP2985AIM5X-3.6

National Semiconductor (TI)

Low Dropout (LDO) Regulators

Data Sheet



| | |
| --- | --- |
| 0-3000: | $0.19 |
| 3000-6000: | $0.18 |
| 6000-12000: | $0.17 |


LP2985AIM5X-3.6/NOPB

National Semiconductor (TI)

Low Dropout (LDO) Regulators

Data Sheet



| | |
| --- | --- |
| 0-2100: | $0.19 |
| 2100-3000: | $0.19 |
| 3000-5000: | $0.18 |
| 5000-10000: | $0.17 |