Product Summary
Ideal for space critical applications, the LM4041B12IDBZR precision voltage reference is available in the sub-miniature SC70 and SOT-23 surface-mount packages. The LM4041B12IDBZR's advanced design eliminates the need for an external stabilizing capacitor while ensuring stability with any capacitive load, thus making the LM4041B12IDBZR easy to use. Further reducing design effort is the availability of a fixed (1.225V) and adjustable reverse breakdown voltage. The minimum operating current is 60 µA for the LM4041B12IDBZR. The applications of the device include Portable, Battery-Powered Equipment, Data Acquisition Systems, Instrumentation, Process Control, Energy Management, Automotive, Precision Audio Components.
Parametrics
LM4041B12IDBZR absolute maximum ratings: (1)Reverse Current: 20 mA; (2)Forward Current: 10 mA; (3)Maximum Output Voltage: 15V; (4)Power Dissipation: 306 mW; (5)Storage Temperature: -65 to +150℃; (6)Lead Temperature: +215℃; (7)ESD Susceptibility: Human Body Model: 2 kV; Machine Model: 200V.
Features
LM4041B12IDBZR features: (1)Small packages: SOT-23, TO-92, and SC70; (2)No output capacitor required; (3)Tolerates capacitive loads; (4)Reverse breakdown voltage options of 1.225V and adjustable.
Diagrams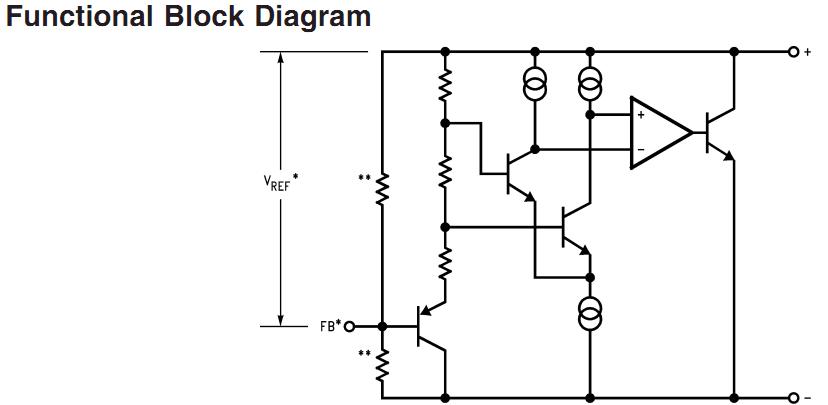 Image
Part No
Mfg
Description
Pricing
(USD)
Quantity

LM4041B12IDBZR

Texas Instruments

Voltage & Current References 1.2-V Precision Mcrpwr Shunt .2% acc

Data Sheet



| | |
| --- | --- |
| 0-2080: | $0.36 |
| 2080-3000: | $0.33 |
| 3000-6000: | $0.32 |
| 6000-12000: | $0.30 |


LM4041B12IDBZRG4

Texas Instruments

Voltage & Current References 1.2-V Precision Mcrpwr Shunt .2% acc

Data Sheet



| | |
| --- | --- |
| 0-2080: | $0.36 |
| 2080-3000: | $0.33 |
| 3000-6000: | $0.32 |
| 6000-12000: | $0.30 |